De nombreuses rumeurs et légendes circulent au sujet de Floyd Beaumont.
Est-il vrai qu'il quitta sa ville natale d'Arkadelphia, Arkansas, pour sillonner le sud profond avec le medicine show du fameux Doc Samuel O'Barley ? A t-il  grandi dans le sulfureux district de Deep Elem à Dallas et appris la guitare avec Blind Buddy Norwood ? A t-il vraiment enregistré sur le label Goldbird en compagnie  de Johnnie Rodgers et des Bowmore Brothers ?
Peu importe la part de vérité ou de légende: le groupe Floyd Beaumont & The Arkadelphians a été formé fin 2009 à Genève par quatre amis partageant un même amour pour le blues. Ils se sont spécialisés  dans l'interprétation des diverses variétés du blues acoustique d'avant-guerre.
La musique de Floyd Beaumont & The Arkadelphians puise dans la tradition des musiques américaines et affiche ses influences variées: complaintes âpres du Delta du Mississippi et Hillbilly Boogie blanc ; swing urbain sophistiqué et authenticité rurale des string bands. Jouant au coin d'une rue ou sous le feu des projecteurs, le blues de Floyd Beaumont résonne du très riche héritage de ces musiques. Les principales influences de ce groupe sont les artistes des années 1920 à 1950, tels que les bluesmen Son House, Robert Johnson, Bukka White, Tampa Red, Howling Wolf, Muddy Waters, Kokomo Arnold ou encore les Mississippi Sheiks et les artistes country Hank Williams, Bill Monroe, les Stanley Brothers et les Delmore Brothers.
Déjà présents sur la scène du Blues Rules Crissier Festival 2011, puis en ouverture de Robert Belfour en 2013, c'est toujours un plaisir d'accueillir cette bande joviale.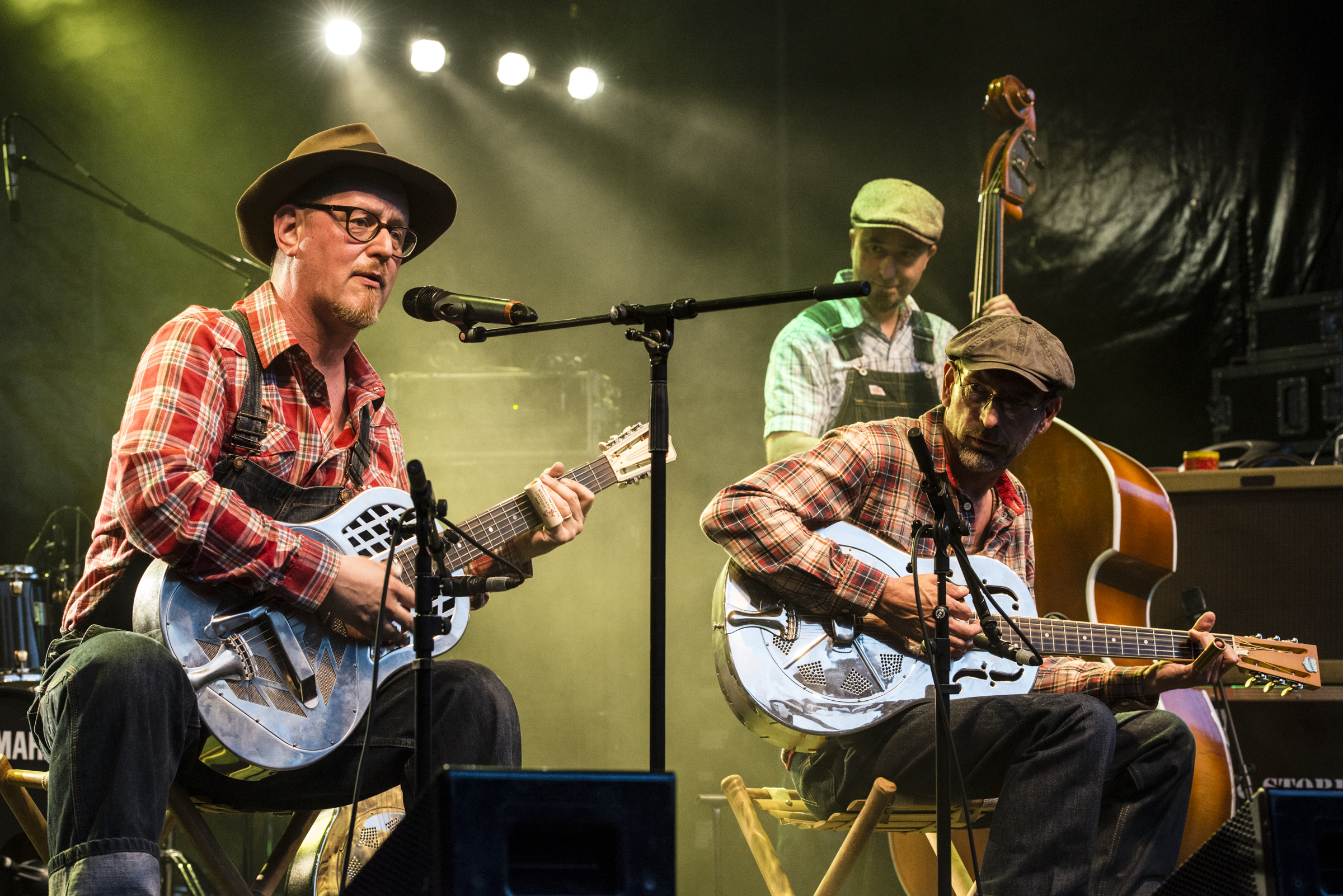 Photos : (c) Christophe Losberger