We'll miss you mister wolfman… Your music inspired us, you inspired the Blues Rules' logo… We are proud to have known you… Merci !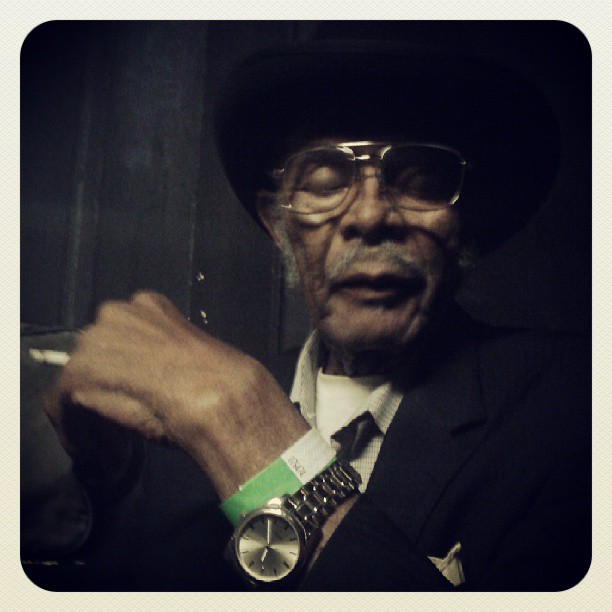 Je l'avais loupé à Paris quand il était venu jouer au Trianon (le lendemain j'y voyais T-Model Ford, Lightnin' Malcolm et Big Jack Johnson)…
En 2008 je le croisais pour la première fois, derrière la scène du Picnic de Kenny Brown. J'étais impressionné !
On a discuté, enfin, je l'ai surtout écouté… idem en 2010…
Depuis je lui téléphonais de temps à autres pour le convaincre de venir jouer en Europe… et grace à Roger Stolle, il est venu en 2013.
J'ai passé 4 jours et 4 nuits (nous nous quittions juste 4 à 5 heures) à l'écouter me parler de Blues, de sa vie (pleines de joies et de moments difficiles), l'entendre parler avec tendresse de sa femme, avec regret de ne pas connaître ses enfants et petits-enfants, avec passion de musique, avec fierté d'être l'homme qu'il a toujours été…
Un homme d'une honêteté, d'un respect profond, inspirant sans retenue le meme respect à son égard… un homme sérieux, impécable, quelques fois dur à percer (souvent même), une blague toujours prête, rare, incisive…
Un grand homme, un grand bluesman…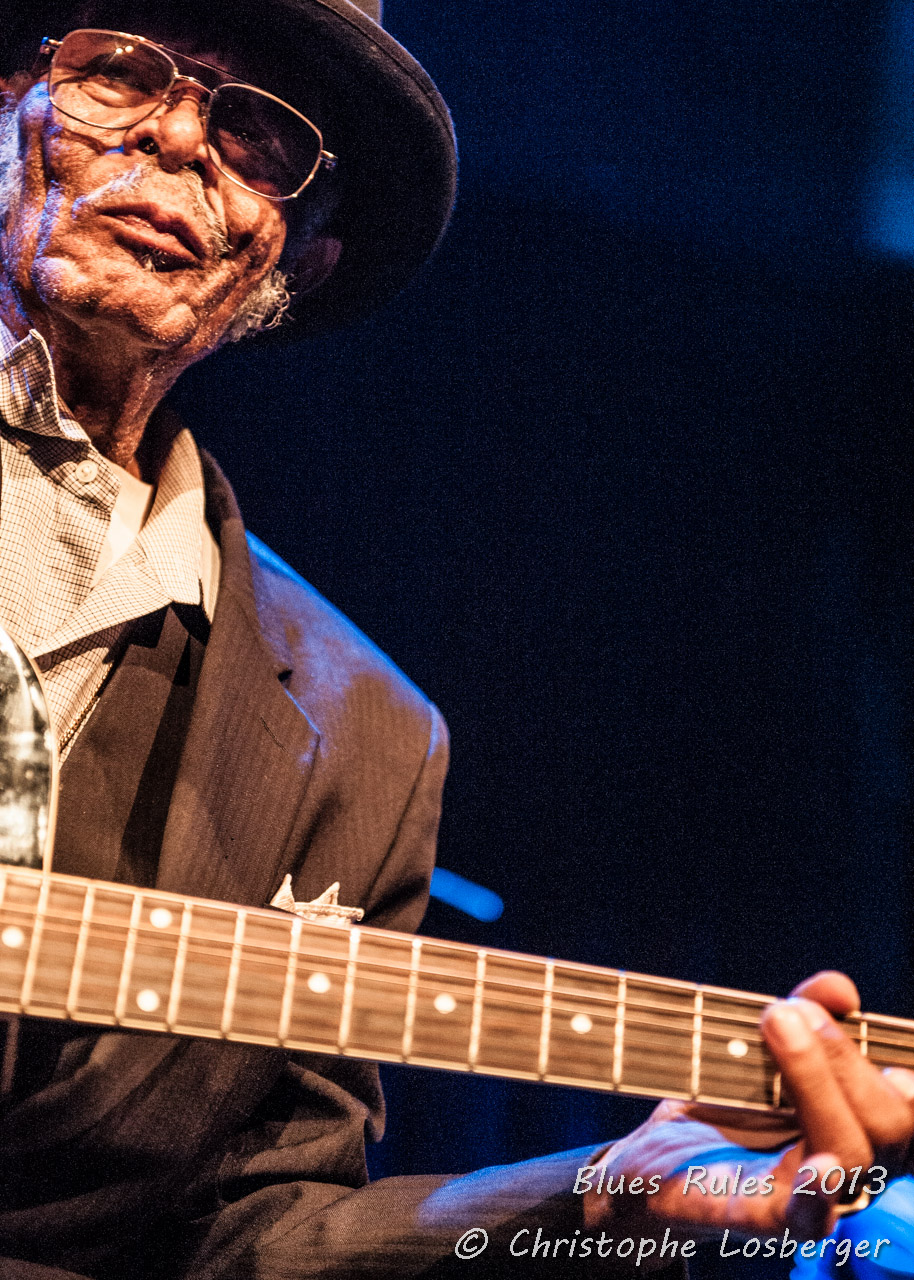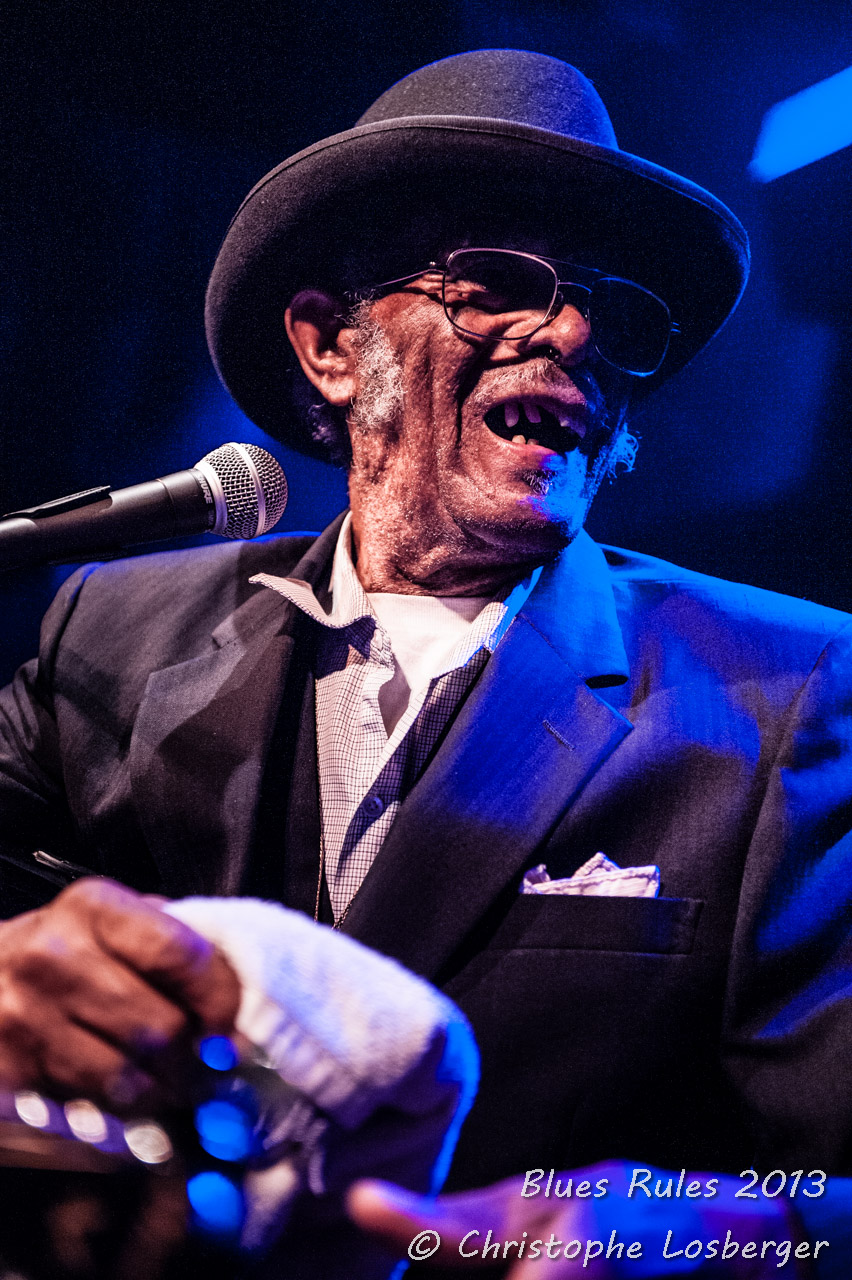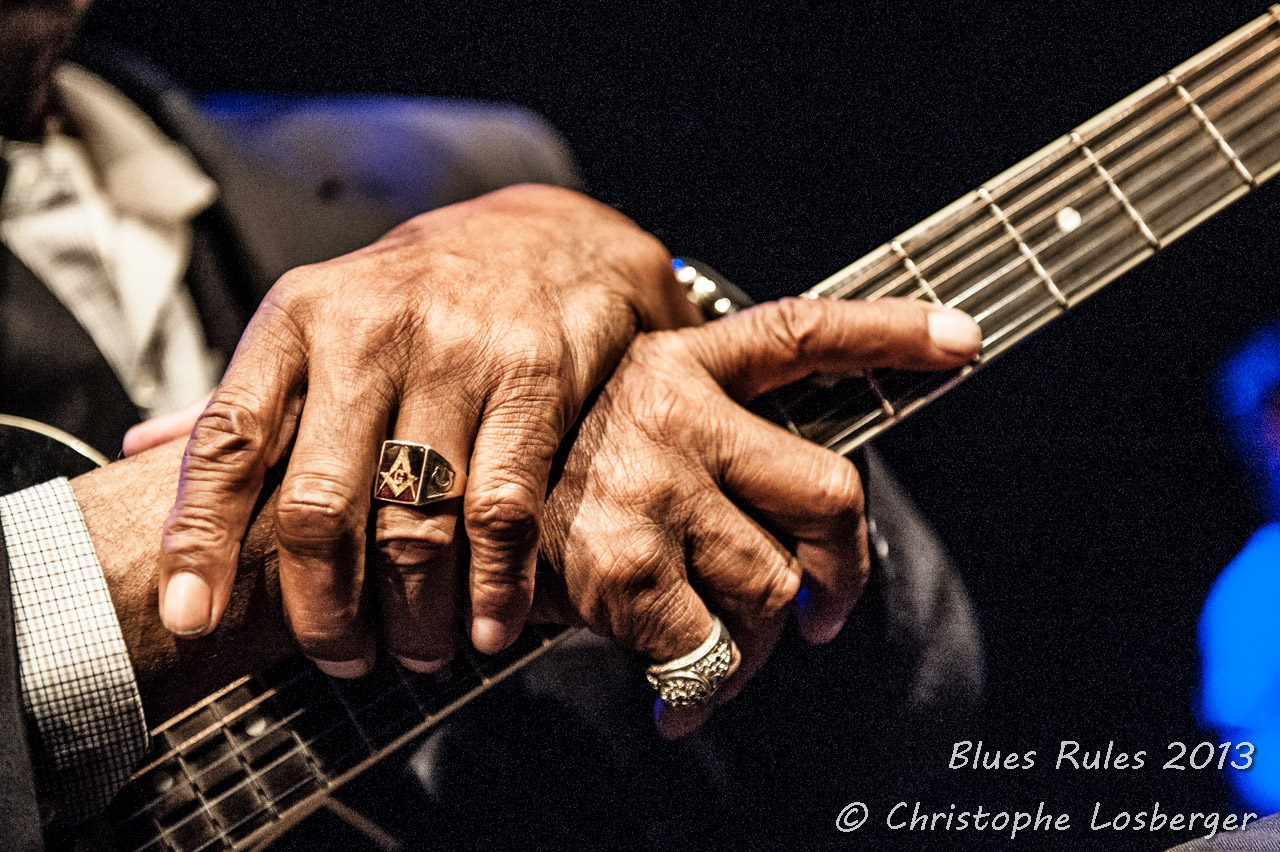 ► Les photos du Blues Rules 2013