La Prog' du #BRCF2018
9ème édition du Blues Rules Crissier Festival : 1er & 2 Juin 2018
2 soirées en plein air
C'est votre rendez-vous annuel, ce moment où le fleuve Mississippi se jette dans le Lac Léman : WELCOME TO CRISSISSIPPI !
Au programme :
VENDREDI 1er JUIN :
18h00 : Ouverture des portes
18h30 : Broken Bridge (CH)
19h30 : Big Papa Binns (USA)
20h30 : The Moonlight Gang (CH)
21h30 : Anthony
Big A
Sherrod (USA)
22h30 : RL Boyce (USA)
23h30 : The Two (CH)
01h00 : Thomas Ford (UK)
SAMEDI 2 JUIN :
17h00 : Ouverture des portes
17h15 : *NEW* Mississippi Juke Joint Jam
18h30 : The Rising Stars Fife & Drum Band (USA)
19h30 : Blues Street One Man Band (CH)
20h30 : Youri Defrance (F)
21h30 : Possessed by Paul James (USA)
22h30 : SheWolfe & the Wolfpack (USA)
23h30 : Molly Gene One Whoaman Band + Guests: The Freight Train Rabbit Killer (USA)
01h00 : The Hypnotic Wheel (F) 02h00 :
Final Jam
LES INTERSETS :
DJ Phil aux platines vinyles & Marceau Portron à la
Cigar Box Guitar
s'assureront que la musique ne s'arrête jamais durant tout le festival
►
sur facebook...
(Programme que nous espérons sans changement de dernière minute... même si des imprévus peuvent intervenir...)
Ronan One Man Band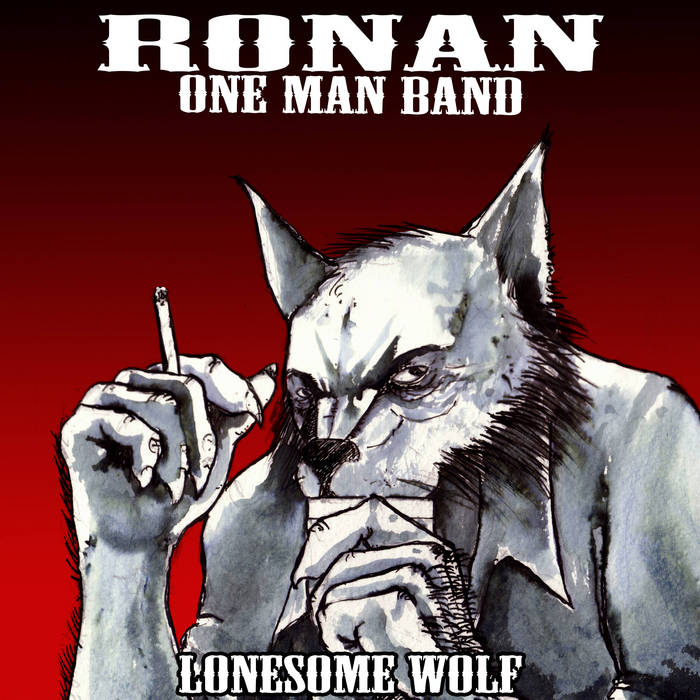 Lonesone Wolf, le nouvel album du Breton qui fut une des surprises du Blues Rules 2017 !
On ne résiste pas à vous glisser ici un petit
Live
de
Ronan
enregistré au Blues Rules 2017
La Galicienne : 25 mai à 19h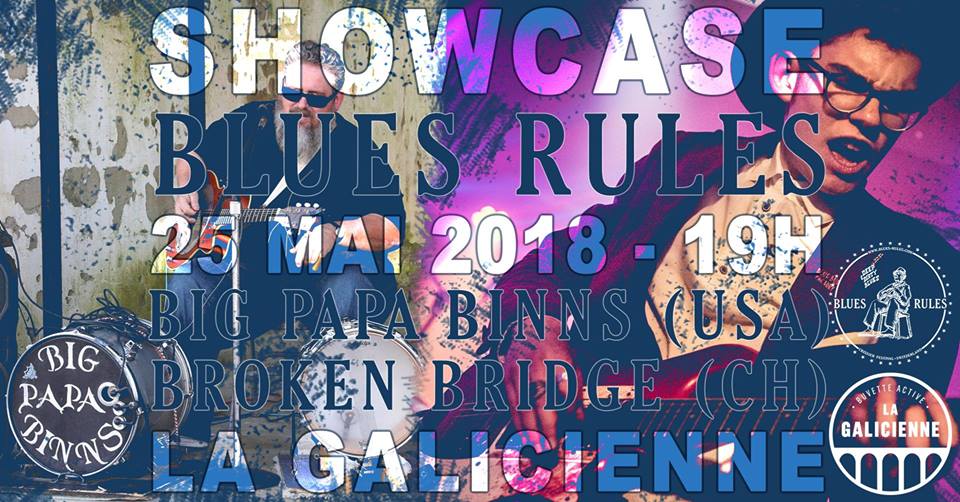 Showcase exceptionnel Robert Kimbrough Sr., le 25 mai à Prilly.
Cette année encore, La Galicienne accueille le temps d'une soirée 2 groupes qui seront présents au
Blues Rules Crissier Festival 2018
: le groupe lausannois
Broken Bridge
en solo et la première scène suisse pour l'américain
Big Papa Binns
!